Looking for a better metal free RPD?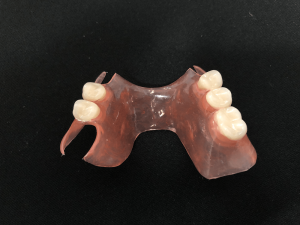 Try our DuraFlex™ partials. Made from a polyolefin thermoplastic polymer by our highly trained technicians, these partial dentures are:
-Comfortable, esthetic, and light weight
-Easily polished and adjusted
-Available in 5 tissue shades
-Stain and odor resistant
-BPA and monomer free
-Repairable (able to add teeth and are re-based instead of re-lined).
Interested? Call Angela at 800-222-6271.